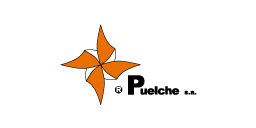 Natural, Aromatic and Medicinal Products
Parent company of Puelche Group, it is engaged in the production, processing and marketing of natural dehydrated conventional and organic products to supply both the domestic and international markets.
Its vast experience and high quality standards account for its position as leading company in the industry.
"Our main objective is to add value to nature with commitment and effort to deliver natural, high-quality products to the whole world".
Puelche Group
Av. Las Industrias 15800
Casilla 902
Los Ángeles, Región del Biobío
Zip Code: 4440000
Chile