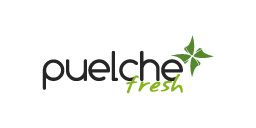 Export and Marketing Fresh Fruit
Related company of the Puelche Group dedicated to processing, marketing and exporting organic and conventional fresh fruit.
Main destination markets are USA and EU.
Agrícola Nancagua is another company of the holding, in charge of the production of export apples since 1995. The year 2007 was certified as a producer of organic apples and currently has approximately 100 has. planted, located in an exceptional place in southern Chile, in the city of Los Angeles, which allows us to obtain an extraordinary red color to our apples.
We have cold store and CA facilities that enable us to manage and ensure the quality of the fruit at destination, through an optimum control of cold chain, before pack the fruit. (Total capacity: 8,800 bins. Approximately 3,500 Ton).
Our production has Organic and GlobalGAP certifications. Certificate issued by ECOCERT.
Puelche Group
Av. Las Industrias 15800
Casilla 902
Los Ángeles, Región del Biobío
Zip Code: 4440000
Chile